IDR hosted its first 'pay planning' conference on 19 September in London. The conference was well-attended and well-received by delegates who spent the day discussing pay issues and planning for 2020.
Opening the conference was Tim Butcher, Chief Economist and Deputy Secretary of the Low Pay Commission, which advises the Government on the National Minimum Wage. Tim presented on the economic and labour market context for pay decisions, tackling the possible effects of both Brexit and UK/worldwide economic performance on the prospects for wages.
Louisa Withers, Commercial Director at IDR, reflected on IDR's pay planning for 2020 survey, covering the impacts of various pressures on pay. Issues around recruitment and skills shortages were key upward pressures. Downward pressures included budget constraints and a weakening external economic market.
Ken Mulkearn, Research Director at IDR, provided a viewpoint on current and future trends in reward, including the relationship between pay reviews and inflation pre and post-recession and forward trends for 2020. Ken also looked at the debate over the various inflation measures and discussed the effects of gender pay reporting and the uncertainty arising from the Brexit discussion.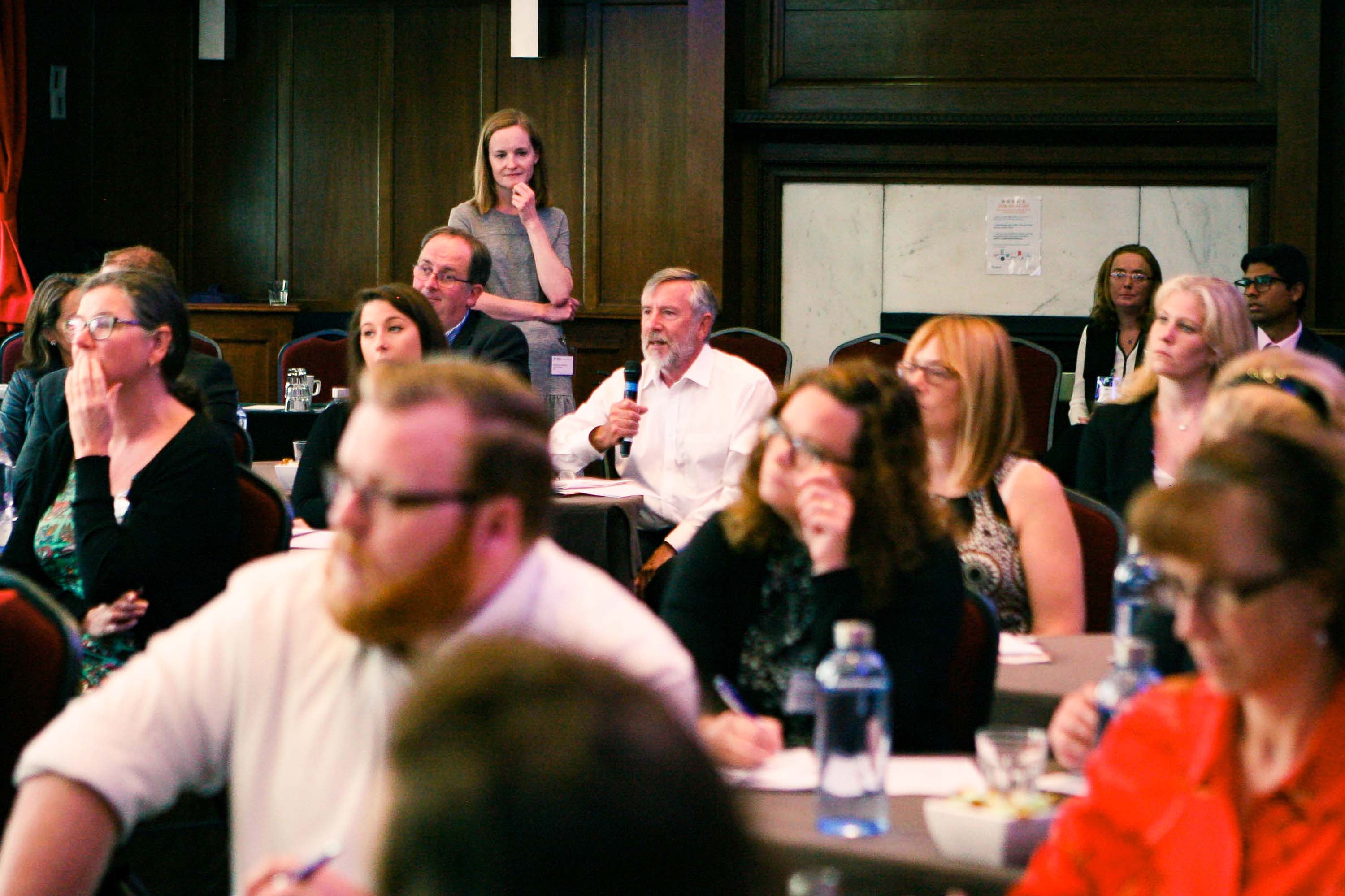 The conference provided an opportunity for the delegates to discuss the findings presented to them in the first half of the day with a lively panel discussion.
In the second half of the day, John Murphy, Head of Human Resources at South East Water, spoke about reward in the context of a squeezed budget, discussing is the various aspects of reward today and how this is often more than just pay but also includes company benefit. John talked about how to manage staff expectations by creating a balanced package.
Janet McKenzie, reward and performance manager at Southern Co-op, outlined key factors in successfully retaining and motivating staff through a set of 'feels fair' actions and changing staff behaviours through correct support and promoting talking and listening. She outlined how the company achieved reduced turnover via such measures and is moving ahead by introducing better management of performance planning.
Finally, the day ended with an employment law update from employment law expert Darren Newman who talked through a number of recent and current case studies on such topics as discrimination and equal pay, collective bargaining and wages and holidays.
Thank you to everyone who attended the conference. We hope you enjoyed and gained as much from it as we did.