Our latest research has shown that, at a time when pay budgets are constrained, an overwhelming majority of employers are turning to benefits and support including enhanced sick pay, life insurance and occupational maternity and paternity pay as a way of enhancing staff recruitment and retention.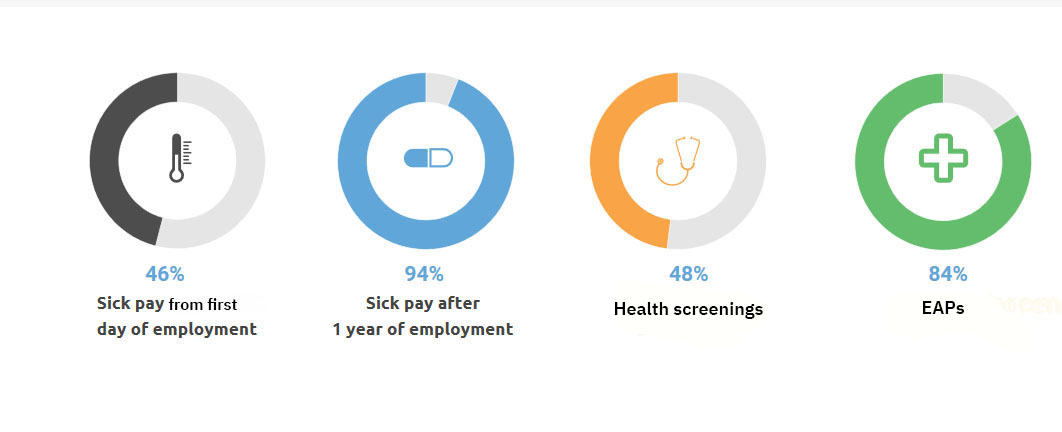 Our comprehensive new survey of employee benefits finds that 46% of companies offer sick pay from the first day of joining, while 94% of companies offer sick pay after 1 year's service. But in an effort to limit the use of sick pay, 48% provide health screenings and 84% provide employee assistance programmes.
At a time when pay budgets are limited, many employers are looking to maximise their benefits offering as a means of recruiting, retaining and motivating staff. We have carried out extensive research into employers' practice in this area and produced a 'Benefits Handbook' with the results.