Katie Hazlewood | 24 Mar 2020
Manufacturing workers 'receiving biggest pay rises' | Press mention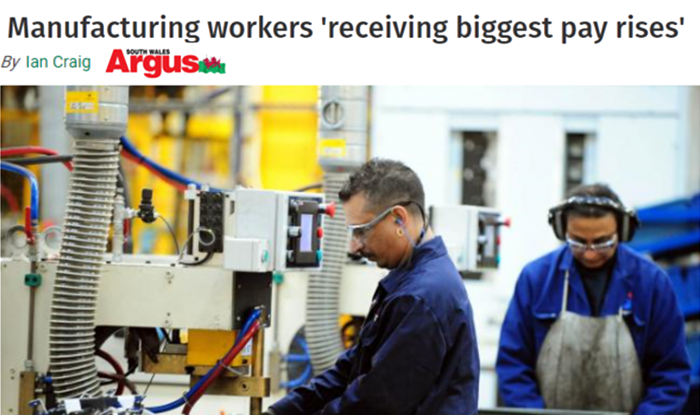 Manufacturing workers 'receiving biggest pay rises'
By Ian Craig
PA Photo. Issue date: Friday March 13, 2020.
MANUFACTURING workers have received bigger pay rises than employees in other sectors of the economy, new research suggests.
Two out of five deals in manufacturing companies have been worth at least three per cent this year, compared with fewer than a third in services firms, said Incomes Data Research (IDR).
The median pay award across the whole economy so far in 2020 is 2.5 per cent, according to a study of 56 settlements covering almost two million workers.
Zoe Woolacott of IDR said: "With inflation set to fall under the impact of falling oil prices and the slowdown prompted by the coronavirus outbreak, it is difficult to tell what spring will hold for pay increases.
"However, some pay awards will be heavily influenced by the national living wage, which rises by 6.2 per cent to £8.72 on April 1. This pressure on pay award setting, particularly in low-paying sectors, could push the median increase higher in these areas at least."
Recent deals in manufacturing included a three per cent rise for thousands of electricians in the final year four-year deals, which influenced pay levels for skilled workers in manufacturing firms.