Katie Hazlewood | 04 Apr 2022
OVER A QUARTER OF PAY INCREASES ARE WORTH 4% OR MORE | Press mention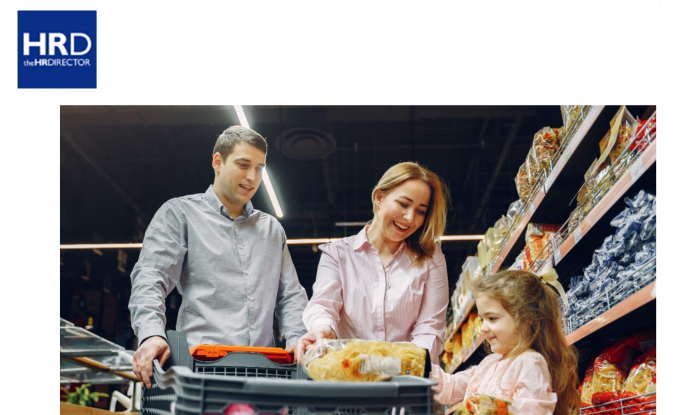 Around one in four employees received pay rises worth 4.0% or more in the three months to January 2022, according to the latest monitoring figures from Incomes Data Research (IDR). An analysis of 58 new pay deals implemented between 1 November 2021 and 31 January 2022 also revealed that the median pay award across the economy has risen to 3.0%, having been at 2.0% for most of 2021.
A rising proportion of higher-end awards, worth 3% or more, combined with a fall in the number of pay freezes and lower rises, have contributed to the elevated median. The upper quartile, the point which a quarter of increases are at or above, has risen to 4.0%. The sample contains no public sector awards, since most of these are due in April or later, and therefore the results reflect the current picture in the private sector.
"The gradual easing of lockdown restrictions has been accompanied by a steady rise in the proportion of higher-end awards, as well as a fall in the proportion of pay freezes – down from 9% in December to just 3% in our latest sample. This marks a return to pre-pandemic levels for freezes as well as an uplift in the trend for pay rises", commented Zoe Woolacott from IDR.
Pay rises higher in private services
Firms in private services are making some of the highest pay increases across the economy, with one in three awards in our sample being worth 4% or more. These outcomes are most common in retail and road transport. Such comparatively high increases are likely to continue as employers in these sectors respond to the National Living Wage rising by 6.6% to £9.50 on 1 April 2022.
Manufacturing firms dominate the majority of pay reviews at the start of the year – they account for just over half of settlements in this sample. The median pay award in manufacturing and production has risen significantly from 2.1% in the three months to December to 3.0% in this latest sample. No awards below 2% have been recorded and around a quarter of awards in this area are worth 4% or more.
High-end pay awards set to dominate in 2022
The picture of pay in 2022 offers a brighter outlook from employees' point of view when compared to 2021. Over three-quarters of employers anticipate awarding a pay rise worth 3% or more in 2022, according to a separate IDR poll of 66 mostly larger private sector employers, with nearly 23% of participants predicting that their main pay rise will be worth at least 5.0%.
The results of the poll provided insights on pay intentions for 2022 and more than four-fifths (83%) of respondents reported that they anticipate awarding a pay rise that will be higher this year when compared to 2021. Of the remaining participants, 14% said that the level of pay rise in 2022 is likely to be the same as the level of increase awarded in 2021 and just 4% of employers in the sample expect that the pay award will be lower in 2022 when compared to last year's outcome.
The results from the poll echo the current findings from IDR's monitoring of pay trends. Higher-end awards worth 3.0% or more represent over half (55%) of deals effective in 2022 so far – up from around a fifth of awards in 2021 when the overall median was 2.0%.
"A tighter labour market in many if not most areas and the rising level of inflation are key factors influencing pay decisions in 2022 and may yet push the median above 3.0%", commented Woolacott.
IDR Insights
Catch up with our latest articles, press coverage and news