IDR | 23 Jul 2018
Most employers improving on 'inadequate' statutory maternity pay, with occupational maternity policies worth an average of 16 weeks' pay | Press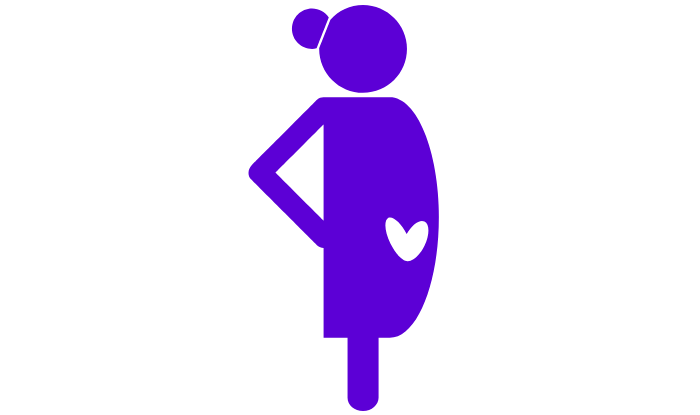 The UK trails much of the rest of Europe in its statutory provision for maternity pay. However, the latest research from Incomes Data Research (IDR) has found that the majority (70%) of employers, in all sectors and across most sizes of organisation, improve on the statutory minimum in some way. Across the sample, enhanced maternity packages are worth an average of 16 weeks' full pay before dropping to lower-rate statutory maternity pay (SMP, currently worth £145.18) for the remainder of the 39-week paid maternity leave period. (By contrast, statutory maternity terms for women who fulfil minimum service and earnings requirements are 90% of average weekly earnings for the first six weeks, followed by a further 33 weeks at lower-rate SMP.)
'This suggests that many employers believe that the basic statutory offering is inadequate,' says IDR's Zoe Woolacott. 'They feel that a longer period of fully-paid leave can reap dividends in helping them engage and retain talent - even if not all companies openly share their maternity policies with prospective recruits at present.'
IDR found some variation by sector and organisation size: the best maternity policies are on offer at manufacturers and utilities firms, closely followed by organisations in the public sector. Around two-thirds of private services companies offer enhanced maternity pay but these tend to be less generous, at around 12 weeks' full pay. 'This may reflect the relative gender composition and correspondingly higher incidence of maternity leave in this sector, as well as a lower incidence of collective bargaining among such employers,' explains Woolacott. Larger organisations are generally the most likely to improve on statutory maternity pay but the survey revealed that even three-fifths of employers with between 50 and 249 staff improve on the minimum - it is only among the smallest employers that statutory provision predominates (covering 75% of such respondents).
The survey also looked at shared parental leave (SPL) and pay, whereby couples can now share up to 50 weeks of leave and 37 weeks of pay between themselves in the way that best suits their family (this relatively new facility is in addition to the two weeks' paternity leave on offer to the partner of the primary carer and would replace any outstanding entitlement to statutory maternity leave and pay). In practice however, uptake of SPL appears to be as low as 2% of eligible parents, both among survey respondents and according to official figures.
Many respondents attribute this low uptake rate to a lack of understanding or awareness of the facility and some have identified methods to promote such schemes. 'That said, there are likely to be other factors at play,' explains Woolacott. 'Mothers often take on the greatest burden caring for new-borns in their early weeks, which may set the tone for the rest of the year's leave. And the continuing disparity at many organisations between their occupational maternity terms and comparatively poor shared parental pay provisions can have a knock-on detrimental impact on household incomes where, as is often the case, the woman is the lower earner.'
IDR found that a slight majority (60%) of employers improve on the statutory paternity pay provisions, with around two-thirds of this sample providing full pay for the two weeks of statutory paternity leave rather than the statutory figure of £145.18. Enhanced paternity pay tends to be less prevalent within the private sector (around half such employers) than at public sector and not-for-profit organisations.
ENDS
Notes for editors:
IDR conducted its Maternity and Paternity Pay 2018 survey between February and April 2018. The survey gathered information from 119 organisations across the UK, mostly in the private sector and together employing over 458,000 staff. Within these organisations, the typical median workforce gender split is 48% female workers and 52% male.
For any queries relating to this research, please contact Zoe Woolacott on 01702 669549 or at zoewoolacott@incomesdataresearch.co.uk
The full Maternity and Paternity Pay 2018 report (pdf) is available to buy now at £365 + VAT and can be ordered through the IDR website or by emailing IDR (quoting reference 'MT18' as the message subject) at sales@incomesdataresearch.co.uk.