IDR | 05 Aug 2020
Self-isolate and starve, or care with Covid? Why we urgently need a pay and reward strategy for care workers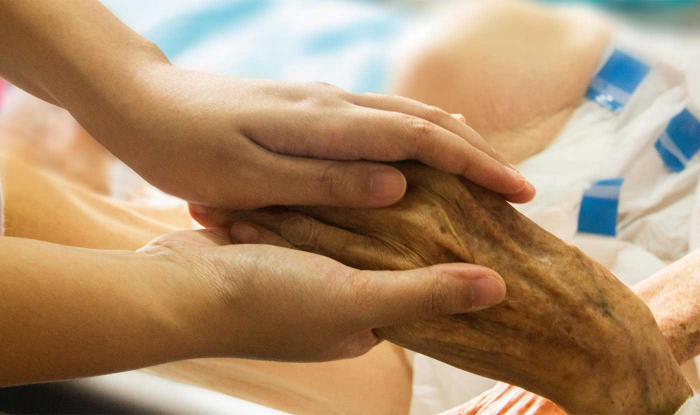 A further article from reward expert Duncan Brown, in the wake of the report on care homes during the pandemic from the Parliamentary Public Accounts Committee, calling for better pay and conditions for care workers as a way of dealing with the crisis in care homes.
We at last appear close to the publication of the government's much-heralded plan to 'fix' the long-standing crisis in social care, which Boris Johnson promised in his opening speech as new Prime Minister almost exactly a year ago, a crisis which has been highlighted and intensified by the coronavirus pandemic. There had been almost 20,000 resident deaths in care homes by mid-June; and more than 150 care workers have given up their lives in the course of carrying out their jobs so remarkably over the past four months, the highest mortality rate of any occupation from the virus.
Amidst rumours of reviving the Dilnot Commission's proposals on social insurance from a decade ago, and higher taxes for the over 50's, two items in the news recently highlighted for me why a pay strategy for care workers is an essential component of this plan.
The students I teach and clients I advise often think pay and reward strategies are high-flown, purple-prose statements of ambition, agreed in boardrooms and included in business and HR plans, but with little relation to the reality of work in most organisations. Yet the social care crisis perfectly portrays why a lack of alignment between an organisation's purpose and its pay practices not only threatens the delivery of that purpose and the motivation and wellbeing of the workforce, but in this case also threatens the wellbeing and lives of all of us.
Wolves and 'test and trace'
First up was a coruscating report from the Parliamentary Public Accounts Committee alleging that care homes, their residents and staff 'were effectively thrown to the wolves and the virus has ravaged them'. A host of leadership, accountability and transparency failings by the Government led to 25,000 patients being discharged untested from hospitals into care homes, 'an appalling error' heavily implicated in the spread of the virus to 38% of the 5,000 care homes in England. Meanwhile staff were also exposed by the Government's mistakes, who according to the report, 'squandered the opportunity' to build up supplies of personal protective equipment; and then directed the supply into hospitals, leaving some care staff having to beg for masks and gloves from local businesses and schools.
Second was the apparently unrelated report of the Government's 'test and trace' tsar (and Chair of NHS Improvement) Baroness Dido Harding expressing concern on a videoconference organised by the CBI at the lack of financial support available for the 1.6 million low paid workers who are unable to claim Statutory Sick Pay. You have to earn more than £120 per week to be eligible for SSP. Harding is rightly concerned that these workers might be forced to go into work, rather than self-isolating if they experience symptoms of the virus, thereby risking the spread of a 'second wave' of infection.
'I continue to make the case that we need to think about how we support people in these lowest-paid roles and the self-employed', she related, although she added that any decision on such financial support would be 'above my pay grade'.
So what's the link between these two stories and solving the social care crisis? It's the absence of NHS-style pay grades, progression and sick pay for care workers, representing part of the total lack of any HR, pay and reward strategy for this huge workforce, which is a major dimension of and contributor to this awful situation in social care.
Care workers and their 'rewards'
Many care workers have for months been in exactly the situation that Dido Harding describes. According to industry body Skills for Care, approximately two million people work in care jobs. Research published during the crisis showed that most are paid the statutory minimum, the National Living Wage, with more than half earning less than the 'real' living wage set by the Living Wage Foundation (£9.30 per hour, or £10.75 in London). Their average starting rate was £7.89 in March 2018, below the rates for most supermarket workers.
As financial pressures in the sector have intensified in recent years, the pay differential between care workers with less than one year of experience and those with more than 20 years has reduced to just 15p an hour. Many are also no longer paid for their travel time. The Government says that it aims to recruit 20,000 extra social care staff to help cope with the pandemic. Good luck. Staff shortages are nothing new here. The care sector has always struggled to recruit enough staff because of its justified reputation for low pay. Turnover rates even before the crisis averaged 31% for adult care staff and there were more than 120,000 vacancies.
Yet low pay is allied to insecure contracts for many of this critical national workforce. Care workers are four times more likely to be on zero-hours contracts than the rest of us, representing, for example, 56% of care workers in Wales. In her research for the Low Pay Commission, Greenwich University Professor Sian Moore found examples of home care workers being electronically tagged, like warehouse workers and delivery couriers, so that they can be paid only for every 15-minute segment of work. If they turn up and their patient is out at the shops, they don't get paid.
A social care worker, Bob, told the Greenwich team that his schedules are sent to his mobile phone at only a day's notice because of staff turnover. Reflecting Dido Harding's worries, this academic found that 'a number of directly employed (care) workers were unclear about holiday and sickness entitlement and there was some reluctance to take holidays, particularly sick leave, [because of] a perception that asking for or taking leave risked eliciting punitive action from employers'.
Councils and the NHS only pay providers for care that is actually delivered. They will not pay for care workers who are prevented from working, because, for example, they are self-isolating. So what would you do if you were a care worker and started to get a sore throat? Follow the Government's diktat to stay at home for a fortnight and self-isolate, surviving on SSP at £96.25 per week at best (if you earn enough to be eligible to claim it), or prioritise feeding your kids and go into work?
A reward strategy for care workers
The overall problems of social care funding and delivery are probably above all of our proverbial pay grades. But on pay and reward the way forward seems relatively clear. In the short term, the Government and care home providers should follow the example of the Fair Work Commission in Australia, who have just instituted paid 'pandemic leave'. From today, all casual and low-paid employees at residential care homes in Australia will be eligible for up to two weeks of paid leave if they need to self-isolate with symptoms of the virus or if they have been contacted by test-and-trace investigators.
In the medium-term, the Government here needs to implement a proper national pay and reward strategy for care workers. I have detailed the components of this already in other articles. It could involve moving care workers onto the NHS Agenda for Change terms and conditions, a relatively straightforward 'fix' for this pay and reward crisis. Or, over a longer-time period, it could involve the development of a totally separate national structure of pay and conditions for the sector, such as those which cover other public sector workers like NHS staff, police and teachers, and possibly like them with its own Pay Review Body. (Care workers were of course, as Vic Rayner from the National Care Forum pointed out, excluded from the 'inflation-busting' pay awards recently recommended by these bodies, which the Government agreed to implement in full for 900,000 public sector workers last week.)
Whichever path is chosen, the vital and highly-skilled roles of care workers need to be properly recognised and rewarded through a national pay and reward strategy which incorporates higher pay levels, pay and career progression, decent pension and sick pay plans, fixed working hours and secure contracts.
Moving these workers onto NHS terms and conditions would, according to the Institute of Fiscal Studies, cost £1.7 billion. With the Government's job furloughing scheme already having cost £43 billion since it was introduced in April, this seems to me to be a comparatively small price to pay, and it would make a fitting tribute to the care workers who have died already from just doing their job.
Duncan Brown, PhD, MBA, FCIPD is an independent reward researcher, adviser and trustee with more than 30 years of experience. He is a principal associate at IES, visiting professor at University of Greenwich and co-author most recently of A Handbook of Reward Management (Kogan Page, 2019) See his LinkedIn profile here: https://www.linkedin.com/in/duncan-brown-69737717