Pay planning for 2023 conference
15 September 2022
On 15 September 2022, Incomes Data Research (IDR) will be hosting a day-long conference, presenting the findings of our latest survey, 'Prospects for pay and conditions in 2023'.


IDR is an independent research organisation specialising in the pay and employment field

Our research covers pay, benefits, reward practice and HR policy. We provide HR professionals with information, data, analysis and tools to help them make intelligent reward decisions.
Pay Benchmarker
Pay Benchmarker will help you to ensure you are paying the right level of salary necessary to recruit, retain and motivate staff in your sector and region. It brings together all of the data collected by IDR with user-friendly functionality.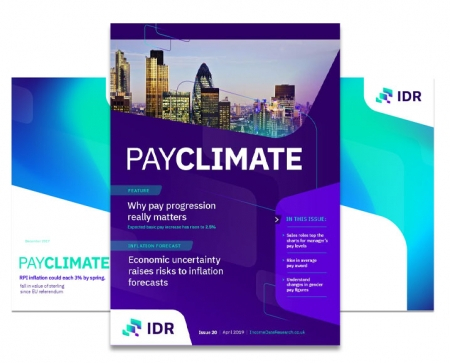 Pay Climate
Pay Climate provides the latest picture on pay awards across all sectors of the economy to enable pay practitioners to accurately assess the current climate on pay. Gain our insights on the key trends and developments in pay.
News and events
Keep up to date with company news, press releases, events articles and upcoming conferences from IDR.
Contacts us
If you would like to join our mailing list or have an enquiry about any of our services, please get in touch using the form below or call us on 01702 669 549.